Chief Half-King Warned French Not to Trespass Ohio Valley – 1753 | P2
Chief Half-King Warned French Not to Trespass Ohio Valley – 1753 | P2
FRENCH AND INDIAN WAR – 1753 | P2
Indian Council of Six Nations at Logstown
Washington moved along the river southeast two miles
Greeting Shingas of the Delawares with an easy smile,
Inviting the chief to join the Council at Logstown.
Shingas rode with Washington south to Council place
To gather with other Sachems of the Six Nations face to face–
To hear Washington's message to the French from the British crown.
Meanwhile, four French deserters headed for Logstown
Despite British presence, they arrived at sundown
Wanting no part of the French military situation.
Washington met the Frenchmen and took the opportunity
To probe what they knew about French troop activity–
Particularly forts along the Mississippi location.
They ditched their company along the Mississippi
At Kaskaskia, near the mouth of Ohio River artery,
To avoid French troops southwest of Lake Erie.
They told Washington French numbers and forts,
Carriage guns, and communication between ports–
An omen of a perilous French rivalry.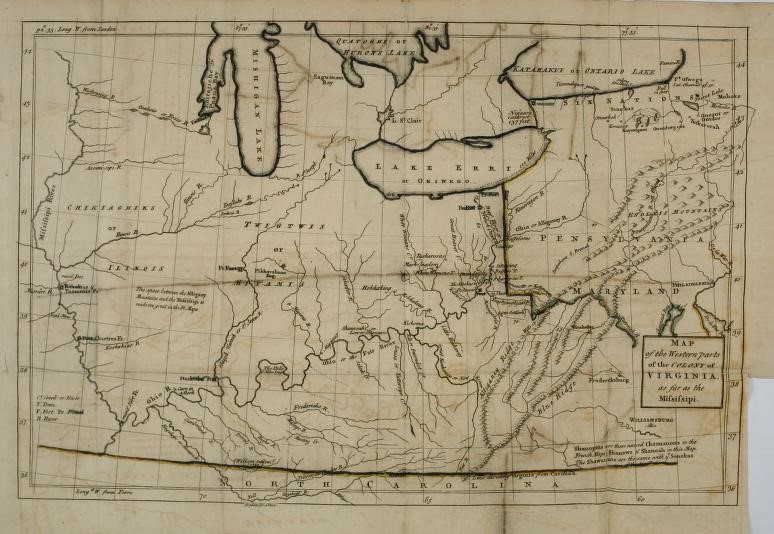 Washington And Chief Half-King
Inside his tent, Washington met with Indian Chief Half-King,
The elder elect, for a private meeting of an accounting
Between him and Marin, the late French Commander.
Chief Half-King Tanaghrisson was thoughtful then said–
"Most sternly received by a churlish figurehead,
Who was disturbed and demanding in manner."
Half-King stood etched against the tent's candlelight,
His three bird-feathered headdress tied tight
Behind his plucked front head of short braided hair.
Under his robe, a shell necklace adorned his chest,
Fur moccasins and leggings kept him warmly dressed–
A strong leader, diplomatic and wise in tribal affairs.
Half-King's interpreter told Washington of a swap fire
Kindled at Montreal, an offer of Indian desire
For the French to stay, but not to trespass Ohio land.
Half-King forewarned the French with all due civility
His tribes would not submit to their rod of hostility–
No building on or taking of Indian land.
Chief Half-King, member of the Council of Six Nations
And delegate to the Ohio Indian of the Iroquois legation,
Was scout, adviser, informant, and ally.
Comrade to the English and enemy to the French–
He again warned the Commander not to entrench
Upon this Land, it would be best to listen and comply.
The Commander was insolent and refused to hear–
Down the river the French will go, for he had no fear,
His forces would battle any resistance or blockade.
To him, the Indian was like mosquitoes and flies,
Annoying the French, and to withdraw unwise–
It was French land, and he would seize it unafraid.
Chief Half-King continued with his translator
That he boldly asked Marin, as arbitrator,
Of two Englishmen lost, gone somewhere.
They were prisoners taken from Venango,
Replied General Marin, quite some time ago,
To Canada to learn of Virginia's English affairs.
Alarming News Delivered to Washington
A Sachem Indian entered, giving Washington more news
Of a French meeting, days ago, that he could use–
A warning by the French to the Mingo and Delaware.
Indians were not to intermeddle but remain passive,
Unless it was in their minds to be fully combative
Against the British with the French in warfare.
The Commander said fighting the English could last three years–
French would prevail, of course, yet still unclear
Was Indian mistrust that could arise equally strong.
Then the French must join the English against the Indian,
Marin said, and divide all the land between them therein
The Ohio, and make themselves masters lifelong.
FRENCH AND INDIAN WAR, P2
Continued…